Unleash Your Business Potential with Microsoft Copilot
Microsoft Copilot offers a revolutionary service granting access to large-scale, generative AI models capable of comprehending and generating natural language and code.
What is a Microsoft Copilot?
This cutting-edge technology empowers a multitude of applications, from assisting in writing tasks to code generation and data reasoning.
For instance, Copilot can craft a sales call summary, create marketing campaign segments or generate code for applications based on descriptions.
At Superluminal, we can connect you to this exciting technology that could transform the way you work.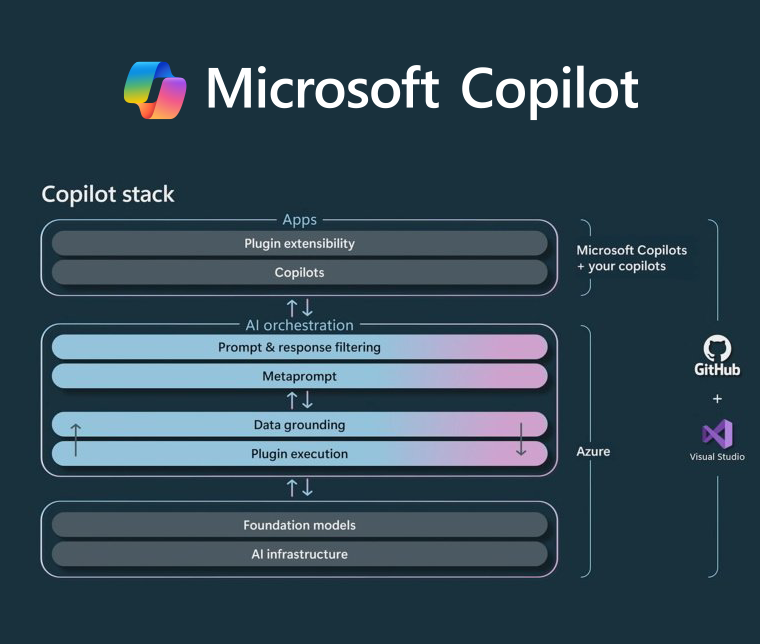 How Can Businesses Benefit from Microsoft Copilot?
Do you grapple with limited resources, time constraint and the challenge of competing with more established players? Microsoft Copilot is your solution, enabling you to:
Save Time and Reduce Costs: Automate tasks requiring natural language or code generation, cutting down time and expenses.
Enhance Quality and Accuracy: Leverage state-of-the-art AI models to improve the precision and quality of outputs.
Avoid Downtime: Ensure you have everything you need when you need it using the predictive capabilities and avoid roadblocks to productivity.
Customise AI Models: Fine-tune models with specific data and hyperparameters to suit your unique business needs.
Ensure Responsible AI Usage: Implement content filtering and moderation to ensure ethical and secure usage.
Increase Data Security: Benefit from Azure's enterprise-grade security and compliance features for safeguarding data and workloads.
Microsoft Copilot isn't a one-size-fits-all solution; we can customise it to fit your unique requirements as a business. Talk to us about that today.
Seamless Publishing and Management
Standalone Copilots can seamlessly publish across internal and external websites, Microsoft Teams, mobile apps and various other channels, ensuring widespread accessibility.
Integrated Governance and Control
There is the capability to use governance and control features for central monitoring, analytics, and visibility across Copilot for both Microsoft 365 customizations and standalone copilots.
How We Make Microsoft Copilot Work For You
Superluminal creates your copilot to help you achieve your goals, whatever they are. The sheer scope of this powerful tool means that it is for everyone and everything you do. We program the tool to understand your context as a business, meaning that it provides the skills you need when you need them, without having to pay expensive freelancers for minor jobs.
We help implement Copilot across all your surfaces, including your mobile app and website, as well as revolutionising workflows across the Microsoft suite. Yes, it orchestrates your workflows across Teams, Outlook, Excel, Powerpoint and Microsoft 365.
You tell us what you want and we build it your way. From custom bots for creating humanlike content, from text to images and more, to organising databases and legacy systems to save you time and money replacing them.
Soup up your onboarding, supercharge your customer service, improve your sales approach by creating an instant recap of a call with a lead and much, much more.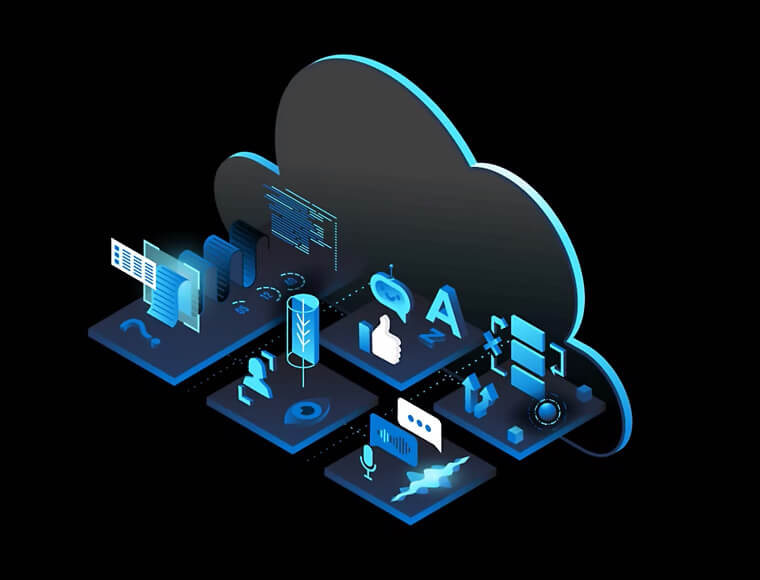 Superluminal were invaluable in the transition of our old Telerik App to our new Native IOS/Android Apps...

Neil Grant, Managing Director

We have been working with Superluminal for some time now, their expertise in Cloud and Web systems is second to none.

Owen, Managing Director
Contact us today to learn more about our Microsoft Copilot services and how we can help you achieve your goals.
''Omni-channel AI is state-of-the art and very complex, Superluminal make it look easy…''
Super skilled Software Development
Because we are Software Engineers we understand software across a number of very different sub realm's, at a hetrogenous and agnostic level.
Our engineer's knowledgebase has evolved over decades within the Software Industry, across many differing and diverse frameworks and techniques.
This gives us a distinct and clear key advantage over many other vendors, the almost unique, and well proven ability to understand precisely how your project will be constructed, and in the correct technology.
Such a crucial decision can only be trusted to those with such a rich history in Software Engineering.
Why not connect with us below, for an introductory, no obligation conversation
Add Superluminal to Home screen?
Tap this icon
on your device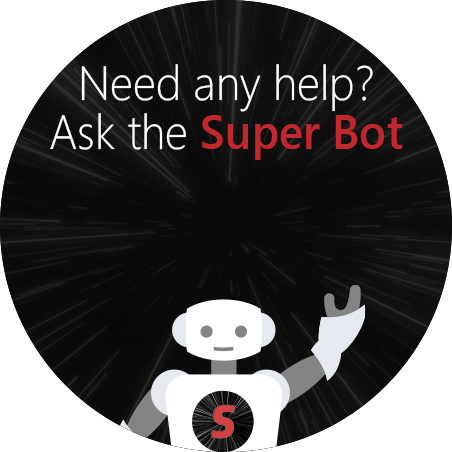 Thank your for contacting Superluminal Software!
Your email has been sent to us, we will endeavour to respond as soon as is humanly possible!
Have a fabulous rest of your day!
Oops! Sorry, there was an error trying to send your message.
Error:
We do apologise, please call us on 01865 655 722, or try again later, thank you for your interest in Superluminal Software
Close
Thank you for your interest in our Microsoft or other Third Party Whitepaper Resources.
Please enter your name, email, complete the sum and save, your download will commence shortly after...
Oops! Sorry, there was an error trying fetch your whitepaper.
Error:
We do apologise, please call us on 01865 655 722, or try again later, thank you for your interest in Superluminal Software
Close
Oops! Sorry, there was an error signing you up!
Error:
We do apologise, please call us on 01865 655 722, or try again later, thank you for your interest in Superluminal Software
Close
Thank your for downloading our Microsoft whitepaper resources!
Your details have been saved, we will follow up with a courtesy call to you soon!
Have a fabulous rest of your day!
Thank you for subscribing to updates.
Your details have been saved, you will receive articles from us from now.
Should you wish to un-subscribe at any time please see our privacy policy .
We look forward to keeping you informed!
Where not stated otherwise, this website and its content are copyright of Superluminal - © Superluminal 2023 .
Some rights reserved. Please see our privacy policy in respect of third parties content rights.
Any redistribution or reproduction of part or all of the contents that are owned by Superluminal Software or any other third parties, in any form, is prohibited by law, other than the following:
you may print or download to a local hard disk extracts for your personal and non-commercial use only
you may share to, or copy the content to individual third parties for their personal use, but only if the website is acknowledged as the source of the material.
You may not, except with Superluminal Software or a third party owners express written permission, distribute or commercially exploit the content owned and copyright of Superluminal Software, or a third party, on this website, in any form. Nor may you transmit it or store it in any other website or other form of electronic retrieval system without our or the third parties permission.
Sign Up to Super Updates!
We periodically send subscribers articles of interest. To recieve please enter your name, email, telephone, and complete the sum!
You can unsubscribe at any time in accordance with our data and privacy policy here