Dynamics 365 | The Microsoft Cloud CRM Platform
Customer Relation Management at the forefront of your organisation. Quite simply the go to CRM for Small, Medium and Enterprise business!
Microsoft Dynamics 365
Microsoft Dynamics 365 is the only logical choice for your organisation to facilitate measurable growth.
A well designed and built CRM can remove the burden of Customer management from your employees by automating your business processes so you can focus on what's important: leading your business to succeed.
Superluminal Engineers are certified Microsoft Professionals in Microsoft Dynamics 365. We have the decades of experience your organisation can rely on to design and install, or enhance your Microsoft Dynamics 365 platform.
With Microsoft Dynamics 365 your organisation can
Improve how you interact with your customers and do business

Maintain and manage customer relationships

Manage and track sales leads and funnels

Manage and track marketing and pipelines
Microsoft Dynamics 365 is fully integrated with the Microsoft Power Suite. To discover more about how your business can utilise the power of AI and automation in your Dynamics 365 CRM follow the link below
Why choose Microsoft Dynamics 365?
Flexibility, and customisation are key aspects of any CRM, the difference with Microsoft Dynamics 365 is your business benefits from a suite of multiple CRM tools and features that are tightly coupled with rest of your organisation's software such as Office 365 and LinkedIn
Marketing
Get more leads!

Create Personalized experience with customized customer journeys, manage multichannel campaigns of email marketing, web content, and events, target audiences using Dynamics 365 Connector for LinkedIn.

Make the smarter decisions!

Create your own dashboards to analyse the data most crucial to your business, prioritize leads using multiple lead scoring models, get up to the second insights through real-time data analysis.

Flexible and Adaptable

Automate processes improve your customers engagement experiences, utilise the very latest artificial intelligence (AI) to guide business decisions and drive innovation.
Sales
Get more sales!

Understand and engage customers more effectively, make smarter sales with insights, improve productivity, energise performance, and innovate with the adaptable Microsoft Dynamics 365 Platform.

Utilise the latest AI capabilities

Track customer relationships, automate sales activity with contextual prompts to reinforce your team's sales strategy.

Focus! Grow your business!

Keep an eye on the past and the future with key indicators, make more sales with a dynamic and event driven strategy, find new customers, manage the relationship and Win! Win! Win!
Customer Service
Effortless across any channel
Microsoft Dynamics 365 delivers guided, intelligent service and support with a unique ability to work with your existing Microsoft Software. Empower your team with the very best tools to ensure the fastest / accurate resolution, every time.
Streamline!

By utilising surveys, social listening and forums to greatly enhance service, extrapolate service trends and monitor data in real time to optimize your team, onboard new team members quickly and easily with out of the box in-app learning options.

Personalize!

Utilise intelligent AI and automation to steer your team's actions to the optimal outcomes, take a complete view to create and deliver true customer value with each and every interaction, generate new opportunity from up-sell and cross-sell with your customer data.

Improve!

Enable your customers to easily and quickly connect to multiple channels of service, build an AI service BOT to improve and provide 365/24 service levels and let your team concentrate on the most important work they can, analyse data and through predictive care rapidly resolve issues.
Project Service Automation
Improve project profitability with integrated planning tools and analytics Empower your employees to anticipate resource demand and work together with collaborative tools that are easy to tailor to your business.
Optimize resources

Make the most out of billable resources using real-time dashboards to measure utilization.
Improve skill-based assignments with a unified scheduling engine.
Empower service professionals to apply directly to relevant projects.

Improve project management

Visualize costs and revenue using robust project planning capabilities and intuitive dashboards.
Anticipate resource demands and forecast project profitability.
Build customer trust using a customer-centric service delivery model.

Increase productivity

Foster collaboration across teams by integrating with Office 365 applications.
Simplify the contracts process and collaborate seamlessly with customers through a secure portal.
Submit, process, and approve time and expenses anytime, anywhere for faster customer billing.
If you're looking for development, I would honestly look no further…

Simeon, Founder

Superluminal tailored our Dynamics CRM to our requirements by understanding our business needs and it's now a far more powerful tool...

Simon, C E O

Superluminal designed and built our pool management system, its faultless…

Janet - Owner

Put simply, we couldn't have achieved our goal without them beside us, experience where it matters most…

Owen, Founder
Why not connect with us below, for an introductory, no obligation conversation
Add Superluminal to Home screen?
Tap this icon
on your device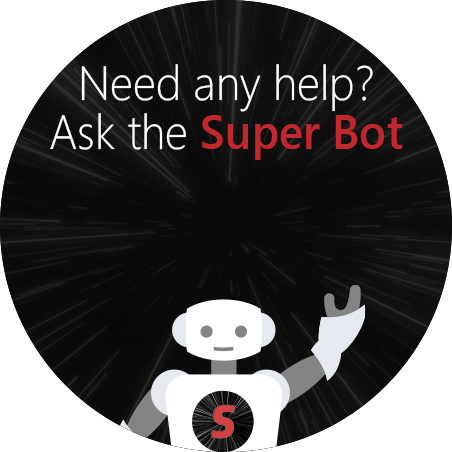 Thank your for contacting Superluminal Software!
Your email has been sent to us, we will endeavour to respond as soon as is humanly possible!
Have a fabulous rest of your day!
Oops! Sorry, there was an error trying to send your message.
Error:
We do apologise, please call us on 01865 655 722, or try again later, thank you for your interest in Superluminal Software
Close
Thank you for your interest in our Microsoft or other Third Party Whitepaper Resources.
Please enter your name, email, complete the sum and save, your download will commence shortly after...
Oops! Sorry, there was an error trying fetch your whitepaper.
Error:
We do apologise, please call us on 01865 655 722, or try again later, thank you for your interest in Superluminal Software
Close
Oops! Sorry, there was an error signing you up!
Error:
We do apologise, please call us on 01865 655 722, or try again later, thank you for your interest in Superluminal Software
Close
Thank your for downloading our Microsoft whitepaper resources!
Your details have been saved, we will follow up with a courtesy call to you soon!
Have a fabulous rest of your day!
Thank you for subscribing to updates.
Your details have been saved, you will receive articles from us from now.
Should you wish to un-subscribe at any time please see our privacy policy .
We look forward to keeping you informed!
Where not stated otherwise, this website and its content are copyright of Superluminal - © Superluminal 2023 .
Some rights reserved. Please see our privacy policy in respect of third parties content rights.
Any redistribution or reproduction of part or all of the contents that are owned by Superluminal Software or any other third parties, in any form, is prohibited by law, other than the following:
you may print or download to a local hard disk extracts for your personal and non-commercial use only
you may share to, or copy the content to individual third parties for their personal use, but only if the website is acknowledged as the source of the material.
You may not, except with Superluminal Software or a third party owners express written permission, distribute or commercially exploit the content owned and copyright of Superluminal Software, or a third party, on this website, in any form. Nor may you transmit it or store it in any other website or other form of electronic retrieval system without our or the third parties permission.
Sign Up to Super Updates!
We periodically send subscribers articles of interest. To recieve please enter your name, email, telephone, and complete the sum!
You can unsubscribe at any time in accordance with our data and privacy policy here