E-learning Platform Development
Discover how Superluminal are building and re-imaginging bespoke E-learning Applications with the very latest Microsoft technology, and with years of experience in this space, Superluminal are particularly well placed to assist your Educational organisation...
Scalable and Engaging learning, structured around your workflows
Does your business need to deliver effective and flexible knowledge to remote online learners?
With a bespoke and high performance e-learning system from Superluminal, your organisation will have a tailored, and in most use cases automated platform, structured to mirror the qualification for your content and knowledge.
Workflow

You will save time through an organised and streamlined workflow which can also encompass assignments submissions to external verification which is up to 100% faster than traditional methods.

Assignment

Assignments are automatically assigned, with verification on completion with plagerism testing, and with dynamic control over students learning plans.

Statistics

Quality Assurance and KPI metrics are delivered with full progress and assessment, for student and tutor.

Go Greener & smarter!

It's well proven thaty fully online systems significantly reduced wastage, for example with no printing of course materials.
Who do we help?
Superluminal work in very close partnership with both Education and Corporate clients to develop learning management systems (LMS) to power their learning programmes with their customers, students, and their teams.
With a results-oriented approach you and your team will be able to offer engaging on-line learning that really hits the mark!
A properly designed and built LMS can educate and empower people, drive employees' or students' performance and improve organisational or institutional outcomes.
With integral flexibility and scalability, Superluminal E-learning solutions help organisations of all sizes choose, develop and implement e-learning to drive outstanding results and realise true value from your curriculum.
Who's using A Superluminal Designed & Built platform and why?
Superluminal solutions in the E-learning space are utilised by an increasing number of Institutions and Organisations:
This is including UK Premier League Football, Sports Clubs, Universities, Trusts, and Schools.
Portsmouth College
QPR College Academy
Colchester Institute
The Oxford Academy
Crystal Palace
Virtual Learning
Superluminal solutions are used to asses a wide scope of qualifications and accreditations from GCSE, through to BTEC, and beyond to Degree.
Is your current LMS SCORM compliant?
What is SCORM compliance? Shareable Content Object Reference Model is a set of Web standards for Educational Technology. It means you can be super versatile with your learning content!
Any new Learning Management Systems (LMS) that Superluminal builds is by default SCORM compliant, which means you can re-use and re-purpose your content across different delivery systems without modification.
Our state-of-the art technology solutions are also device agnostic to deliver a seamless experience across desktops, smartphones, and tablets. We deliver highly functional and visually compelling learning that your users will adore.
Are you aware of SCORN compliancy? Do you know if your current LMS is compliant? Why not talk to Superluminal today and lets make sure it is!
Super Smart E-learning with Microsoft Artificial Intelligence
With Microsoft AI infused E-learning we can help you to put light years of distance between you and your competitors.
By combining the power of Microsoft AI with Microsoft Azure and the latest Web technology, we're working with clients to gain a huge edge over their competitors.
For example, were building the next generation of Superluminal designed E-learning platforms powered by Microsoft AI and Microsoft Azure Cognitive services. These state of the art platforms can reliably process and analyse text input, voice input, scan for and detect anomalies in that data, transform and translate language in real time, and detect sex, age, race, gender in images or video... the possibilities are endless.
There has never been a better time to explore the possibility of integrating AI into your E-learning with the help of Superluminal.
Ultra-reliable, ultra-knowledgeable, and great people to work in partnership with.

Dene Whittal-Williams, Managing Director - VE Systems Ltd

We have been working with Superluminal for some time now, their expertise in Cloud and Web systems is second to none.

Owen, Managing Director

It was as though they knew exactly what was in my head!

Maddi, Founder

If you're looking for development, I would honestly look no further…

Simeon, Founder

We discussed our project with many, Superluminal particularly stood out technically in the AI space…

Pat, Founder
Super skilled Software Development
Because we are Software Engineers we understand software across a number of very different sub realm's, at a hetrogenous and agnostic level.
Our engineer's knowledgebase has evolved over decades within the Software Industry, across many differing and diverse frameworks and techniques.
This gives us a distinct and clear key advantage over many other vendors, the almost unique, and well proven ability to understand precisely how your project will be constructed, and in the correct technology.
Such a crucial decision can only be trusted to those with such a rich history in Software Engineering.
Why not connect with us below, for an introductory, no obligation conversation
Add Superluminal to Home screen?
Tap this icon
on your device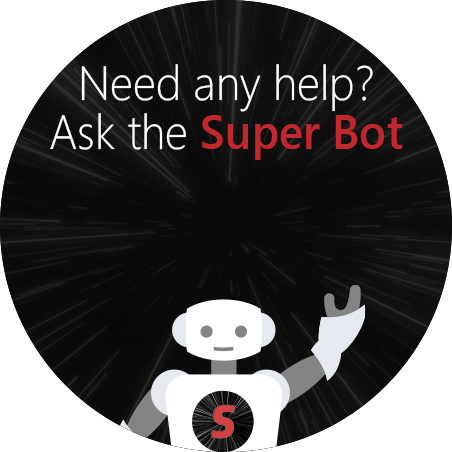 Thank your for contacting Superluminal Software!
Your email has been sent to us, we will endeavour to respond as soon as is humanly possible!
Have a fabulous rest of your day!
Oops! Sorry, there was an error trying to send your message.
Error:
We do apologise, please call us on 01865 655 722, or try again later, thank you for your interest in Superluminal Software
Close
Thank you for your interest in our Microsoft or other Third Party Whitepaper Resources.
Please enter your name, email, complete the sum and save, your download will commence shortly after...
Oops! Sorry, there was an error trying fetch your whitepaper.
Error:
We do apologise, please call us on 01865 655 722, or try again later, thank you for your interest in Superluminal Software
Close
Oops! Sorry, there was an error signing you up!
Error:
We do apologise, please call us on 01865 655 722, or try again later, thank you for your interest in Superluminal Software
Close
Thank your for downloading our Microsoft whitepaper resources!
Your details have been saved, we will follow up with a courtesy call to you soon!
Have a fabulous rest of your day!
Thank you for subscribing to updates.
Your details have been saved, you will receive articles from us from now.
Should you wish to un-subscribe at any time please see our privacy policy .
We look forward to keeping you informed!
Where not stated otherwise, this website and its content are copyright of Superluminal - © Superluminal 2023 .
Some rights reserved. Please see our privacy policy in respect of third parties content rights.
Any redistribution or reproduction of part or all of the contents that are owned by Superluminal Software or any other third parties, in any form, is prohibited by law, other than the following:
you may print or download to a local hard disk extracts for your personal and non-commercial use only
you may share to, or copy the content to individual third parties for their personal use, but only if the website is acknowledged as the source of the material.
You may not, except with Superluminal Software or a third party owners express written permission, distribute or commercially exploit the content owned and copyright of Superluminal Software, or a third party, on this website, in any form. Nor may you transmit it or store it in any other website or other form of electronic retrieval system without our or the third parties permission.
Sign Up to Super Updates!
We periodically send subscribers articles of interest. To recieve please enter your name, email, telephone, and complete the sum!
You can unsubscribe at any time in accordance with our data and privacy policy here