Augmented Reality Apps
In todays fast-paced digital world, businesses are constantly seeking innovative ways to engage and captivate their audience. Augmented Reality (AR) has emerged as a groundbreaking technology that offers unique and immersive experiences, and we are thrilled to bring this transformative technology to businesses through our Augmented Reality Apps as a Software service.
Benefits of an AR app
Create unique experiences for your customers
Help customers visualise tricky concepts
Better user engagement
Stand out from the crowd
Why use us for your AR app?
As pioneers in AR app development, we combine the latest advancements in technology with our expertise in creating captivating user experiences. Our AR apps leverage the power of Xamarin, ensuring seamless compatibility across iOS and Android platforms, making them accessible to a wide range of users.
If you want a product that will wow your customers and help you get ahead of your rivals, we have experience of creating stunning products that stand out from the crowd.
How we do it
At the heart of our AR apps is the integration of Google ARCore and Apple ARKit, industry-leading platforms that provide developers with the tools and resources needed to create stunning AR experiences. These platforms enable us to unlock the full potential of AR, allowing us to create interactive 3D models, overlay digital content onto the physical world and provide your users with immersive experiences like never before.
The platforms that we use
Yes, the world is divided into fans of Google and Apple and you will no doubt have chosen your side. However, to appeal to the largest possible customer base, you need a product that both factions can get involved with.
Here's how we harness the power of both Google and Apple's AR capabilities to create the app you desire.
Google ARCore
With Google ARCore, we harness the power of computer vision, motion tracking and environmental understanding to create realistic and interactive AR experiences. Our AR apps built with ARCore can seamlessly integrate with Google services, enabling you to enhance your online presence and engage with customers in entirely new ways.
Apple ARKit
Apple ARKit, on the other hand, empowers us to deliver AR experiences exclusively designed for iOS devices. With ARKit, we leverage advanced face tracking, world tracking and scene understanding capabilities, enabling us to create immersive AR apps that seamlessly integrate with the Apple ecosystem.
What we do
Our team of skilled developers and designers is dedicated to bringing your AR vision to life. Here's how it works:
We collaborate closely with you, understanding your unique requirements and objectives, to deliver tailor-made AR apps that align with your brand identity and needs.
Whether it's enhancing product visualisation, creating interactive marketing campaigns or providing virtual try-on experiences, our AR apps are designed to elevate your business to new heights.
By embracing the power of AR, you can unlock a plethora of opportunities. Imagine your customers being able to visualise products in their own environment, provide engaging virtual tours of rental or sale properties or even gamifying experiences to increase customer engagement. The possibilities are limitless.
Why use Superluminal?
We have the expertise to bring your dream app to reality
We make it simple for your customers with intuitive apps they will love
We build our apps from scratch so you own it outright. No pay-monthly apps here
Want to unlock your potential?
Our Augmented Reality Apps as a Software service offers you a gateway to immerse your customers in unforgettable experiences. By leveraging the capabilities of Google ARCore and Apple ARKit, we can create captivating AR apps that enhance customer engagement, drive brand loyalty and unlock new avenues for growth.
Working with Superluminal and their AI expertise WILL grow your business!!! .

Tom, Owner

The A.I. Chat Bot and Software Solution they designed and specified were precisely to our needs...

Tav, Project Sponsor

We discussed our project with many, Superluminal particularly stood out technically in the AI space…

Pat, Founder
''Omni-channel AI is state-of-the art and very complex, Superluminal make it look easy…''
Super skilled Software Development
Because we are Software Engineers we understand software across a number of very different sub realm's, at a hetrogenous and agnostic level.
Our engineer's knowledgebase has evolved over decades within the Software Industry, across many differing and diverse frameworks and techniques.
This gives us a distinct and clear key advantage over many other vendors, the almost unique, and well proven ability to understand precisely how your project will be constructed, and in the correct technology.
Such a crucial decision can only be trusted to those with such a rich history in Software Engineering.
Add Superluminal to Home screen?
Tap this icon
on your device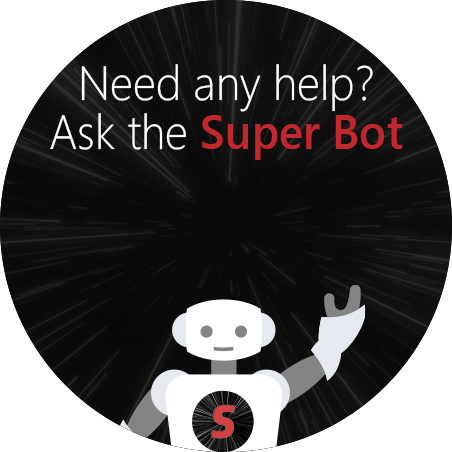 Thank your for contacting Superluminal Software!
Your email has been sent to us, we will endeavour to respond as soon as is humanly possible!
Have a fabulous rest of your day!
Oops! Sorry, there was an error trying to send your message.
Error:
We do apologise, please call us on 01865 655 722, or try again later, thank you for your interest in Superluminal Software
Close
Thank you for your interest in our Microsoft or other Third Party Whitepaper Resources.
Please enter your name, email, complete the sum and save, your download will commence shortly after...
Oops! Sorry, there was an error trying fetch your whitepaper.
Error:
We do apologise, please call us on 01865 655 722, or try again later, thank you for your interest in Superluminal Software
Close
Oops! Sorry, there was an error signing you up!
Error:
We do apologise, please call us on 01865 655 722, or try again later, thank you for your interest in Superluminal Software
Close
Thank your for downloading our Microsoft whitepaper resources!
Your details have been saved, we will follow up with a courtesy call to you soon!
Have a fabulous rest of your day!
Thank you for subscribing to updates.
Your details have been saved, you will receive articles from us from now.
Should you wish to un-subscribe at any time please see our privacy policy .
We look forward to keeping you informed!
Where not stated otherwise, this website and its content are copyright of Superluminal - © Superluminal 2023 .
Some rights reserved. Please see our privacy policy in respect of third parties content rights.
Any redistribution or reproduction of part or all of the contents that are owned by Superluminal Software or any other third parties, in any form, is prohibited by law, other than the following:
you may print or download to a local hard disk extracts for your personal and non-commercial use only
you may share to, or copy the content to individual third parties for their personal use, but only if the website is acknowledged as the source of the material.
You may not, except with Superluminal Software or a third party owners express written permission, distribute or commercially exploit the content owned and copyright of Superluminal Software, or a third party, on this website, in any form. Nor may you transmit it or store it in any other website or other form of electronic retrieval system without our or the third parties permission.
Sign Up to Super Updates!
We periodically send subscribers articles of interest. To recieve please enter your name, email, telephone, and complete the sum!
You can unsubscribe at any time in accordance with our data and privacy policy here